Bio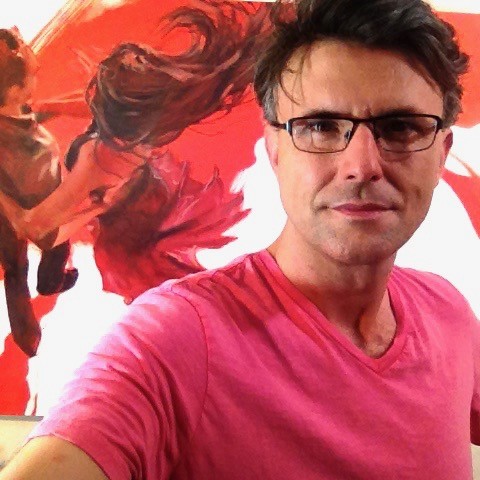 Allen Bentley is making his mark with images of swimming couples and bustling dancers made of quick, energetic touches. His exploration of figures in motion runs throughout his career. Even his still-lifes in college seemed to shift in place. Bentley uses motion to discuss the dynamic nature of our quest for connection in our lives.
He received his Master's of Fine Art from the University of Pennsylvania in 2000 and his Bachelor's of Fine Art from Western Carolina University in 1996. Bentley was represented by the Bridgette Mayer Gallery in Philadelphia from 2001 to 2013. He has exhibited across the country, with solo exhibitions in Philadelphia, New York, Chicago, and San Diego. He has shown in the Philadelphia International Airport and in Artworks at the Philadelphia Museum of Art. In 2009, Bentley had his first solo museum show at the Delaware Center for the Contemporary Arts in Wilmington, DE.
He teaches Figure Drawing and Drawing at Montgomery College in Rockville, MD and serves as chair of the Christopher Lyon Scholarship selection committee at the University of Pennsylvania.
Bentley lives in Clarksburg, MD with his wife and children.